Eurovision act to sing in 34 languages
Comments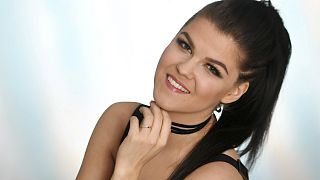 Finnish singer-songwriter Saara Aalto is set to wow Eurovision fans in Lisbon next month with her song 'Monsters'.
Voted for by Finns in a TV competition, the track contains lyrics from 34 languages, representing every country taking part in the event.
She is due to perform in Eurovision 2018's first semi-final on May 8. If she is voted into the top 10, she will secure her place in the final at Altice Arena in Lisbon on May 12.
Aalto's multi-lingual track is nothing new for the singer, who in 2016 released a cover of 'Let It Go' from the Disney film Frozen in 15 languages.
In an interview with British gay lifestyle magazine Attitude, the 30-year-old said: "I've always loved singing in different languages and in Finland I'm often invited to sing at events where there are different nationalities. I always try to sing something in their language."
Aalto has also reportedly studied English, Swedish, French and Japanese over the years.
Eurovision 2018 marks her third attempt at taking part in the competition: In 2011 and 2016, she came runner-up in song contest selections.
The singer also missed out on TV talent show The X Factor UK in 2016, when she was beaten to first place by Briton Matt Terry, who performed the Ed Sheeran-penned track 'When Christmas Comes Around'.