Airport strike in Germany and action in France promises misery for air travelers
Comments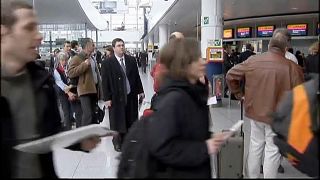 Bad news for air travelers. There will be strikes at four airports in Germany this Tuesday.
Frankfurt, Munich, Cologne and Bremen will be hit. Ground staff and, in some cases, the fire brigades will stop working.
The Verdi trade union is organising the strike and says that sweeping restrictions are to be expected.
The day is part of a nationwide strike wave in the public sector that will continue until 13 April. Verdi is asking for better pay for employees.
Air traffic strikes are also taking place outside Germany: In France, Air France employees want to go on strike on Tuesday and Wednesday. How many flights are affected by this is still unclear according to the airline.