Russell Crowe's 'divorce' auction sells millions worth of movie props
Comments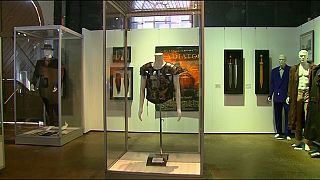 Russell Crowe's had a good clear out.
The 54 year old actor's 'divorce' auction at Sotheby's in Australia has sold millions worth of movie props.
He reaped in more than $208 million in Sydney.
The auction, 'The Art of Divorce' attracted dozens of buyers and spectators.
It was also held on what would have been his fifteenth wedding anniversary with former wife Danielle Spencer as well as his birthday.
About two hundred movie costumes, props from Gladiator, Master and Commander, LA Confidential and The Insider all went under the hammer.
Many items sold for well above their estimated value.
The replica chariot used in the 2000 film Gladiator reached $49,907.