Cambridge Analytica scandal: Whistleblower questions Brexit result
Comments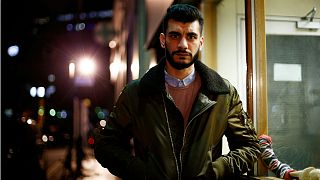 Members of the official Brexit campaign "Vote Leave" may have committed criminal offences relating to overspending and collusion during the EU referendum.
Lawyers advising whistleblowers who worked inside the organisation say the campaign spent over the £7m legal limit and colluded with BeLeave, a separate group aimed at students.
BeLeave's treasurer Shahmir Sanni said a donation of almost £680,000 was made by Vote Leave to BeLeave on the condition that the money was used to pay AggregateIQ — a data analytics firm hired by Vote Leave.
Last week it emerged that AggregateIQ worked to develop targetted messaging software for political consultancy company Cambridge Analytica.
The firm has been accused of benefiting from harvesting 50 million Facebook profiles to use in political targeting and to influence voters.