Waiter fired for being 'rude' claims he's just French, files discrimination complaint
Comments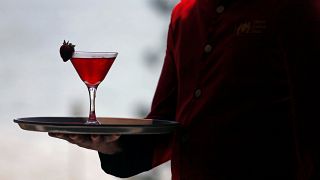 A waiter in Canada who was fired for being "aggressive, rude and disrespectful" has said this was just his natural French demeanour.
Guillaume Rey, who worked at a restaurant in Vancouver, filed a complaint against his former employer claiming discrimination against his culture.
The complaint, which he filed with British Columbia's Human Rights Tribunal, saw Rey argue that French culture "tends to be more direct and expressive".
He was dismissed from his waiter job at the restaurant, run by Cara Operations, after he was accused of violating its code of conduct and continued to behave in the same way despite verbal and written performance reviews.
The Frenchman said his attitude was down to his "direct, honest and professional personality," which he learned during training in the hospitality industry in his motherland.
The restaurant tried in vain to dismiss Rey but tribunal member Devyn Cousineau denied the application, which means another hearing will be scheduled.
She wrote in her decision that the waiter would have to "explain what it is about his French heritage that would result in behaviour that people misinterpret as a violation of workplace standards of acceptable conduct".
She also said the application's denial should not be seen as an indication of the case's outcome, according to AFP news agency.
A date for the new hearing has not yet been set.