Earth Hour aims to 'Let Nature Shine' through darkness
Comments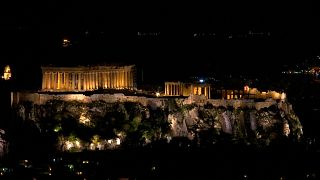 Lights have been turned off at some of the world's most famous buildings to mark the 11th annual Earth Hour and to draw attention to climate change.
The initiative began in Australia in 2007 as a gesture by the World Wildlife Fund against man-made carbon dioxide emissions which have been linked to global warming.
This year 7,000 cities across more than 180 countries switched off electric lights for one hour at 8:30 p.m. local time.
The theme for 2018 is "Let Nature Shine" and aims to unite millions of people and promote sustainable living.