Former Brazilian president to stay out of jail pending appeals process
Comments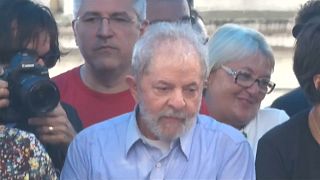 Brazil's top court has narrowly decided that former President Luiz Inacio Lula da Silva will not have to go to prison on a corruption conviction until he exhausts all possible appeals.
The court said it would look agian at Lula's case in its next session on April the fourth and until then the left-leaning leader cannot be jailed.
Da Silva, who leads preference polls for October's presidential election, was convicted in January, of taking bribes and money laundering. He was sentenced to more than 12 years in prison. Despite that he remains the most popular politician in Latin America's largest nation.
He oversaw years of robust growth and falling inequality during a commodity boom over the last decade,