Kremlin claims Putin - Trump meeting is officially on
Comments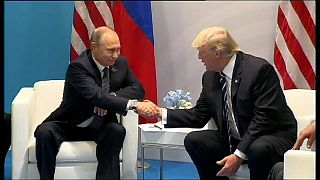 The Kremlin has announced official plans for a meeting between Donald Trump and Vladimir Putin, with both men agreeing the Russian Foreign Minister and the US Secretary of State be charged as "sherpas" to speed up preparations.
No date has yet been announced, nor the choice of venue.
Previously President Trump had only expressed a desire to meet with his Russian counterpart "as soon as possible", without giving any details.