Over 400 UK schools receive hoax bomb threat
Comments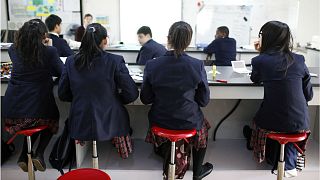 Over 400 schools across England received hoax bomb threats on Monday morning that were believed to have come from the US, according to police.
Schools in London, Humberside, Northumbria, the West Midlands and Greater Manchester, among others, all received emails.
Police forces from these areas put out statements on Facebook and on their websites.
The Metropolitan Police of London said the emails were "currently being treated as hoaxes," adding, "at this stage, there is no evidence to suggest that this is terror-related".
Humberside Police said 19 schools in the area received an email "claiming a device has been planted and demanding cash"
"Whether or not pupils are evacuated or whether parents are informed the school has had the email is up to each individual school," it added.
The police force reiterated that, after liaising with counter-terrorism colleagues, it did not believe that the threats are credible
"We have spoken to all schools who have contacted us, reassured them that there is no need to evacuate and offered them security advice," the statement read.
According to Northumbria police, 35 schools in its region received emails threatening to detonate a bomb unless money was handed over.
"Detectives have looked into the emails — which appear to originate from the US — and can confirm that there is no visible threat," the force said in a statement.
A police spokeswoman for Northumbria police said that officers had visited schools to reassure students and staff.
In Barkingside, east London, Kantor King Solomon school said it initially evacuated pupils but stopped the operation when they had established there was "no further threat".
Greater Manchester Police Force said it was treating the incident as "ongoing" and would provide updates as soon as they could.