Another parcel bomb attack in Texas
Comments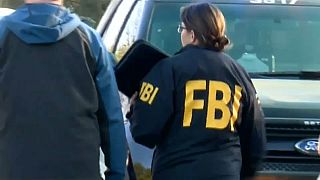 FBI agents have rushed to the scene of an explosion in Texas after a blast wounded two men.
Earlier this month, two African American men were killed in the Texan capital after three parcel bombs, left overnight on doorsteps, exploded
Police have not ruled out racism as a possible motive and are telling people to avoid any suspicious packages.
"Not only do not touch any packages or anything that looks like a package. Do not even go nearer at this time," said Chief Brian Manley of the Austin Police Department. "And it is important right now for anyone in the neighbourhood behind us to remain inside and give us time to work through this."
Taking to social media, police are telling people to call the emergency number immediately if they see a suspicious package.
The latest blast came hours after officials announced a new € 80,000 reward for information relating to the deaths.
Austin police said whoever is responsible for the bombs is trying to send a message and should contact authorities to explain any motive.
More than 500 federal agents have joined Austin police in the murder investigation.