Russia: This is a very serious provocation
Comments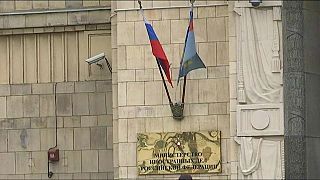 More proof is needed according to the Russian Ambassador to the UN.
It's after Britain's Prime Minster Theresa May's response of expelling 23 Russians.
But Britain is gathering support the French Foreign Minister says it will coordinate with British authorities at the highest level as well as Germany.
Russian Ambassador to the UK, Alexander Vladimirovich Yakovenko says, "We believe that the measures which are taken by the British government has nothing to do with the situation that we have in Salisbury. We believe this is a real, very serious provocation and of course we're not ready to talk in the way of the ultimatums"
Russian Foreign Ministry spokeswoman Maria Zakharova who earlier treated PM May's discourse in the parliament as 'circus', continued in the same vein today, "If you want our take on all that's been happening in all these last day - it has been definitely a political propaganda show mounted by the PM. All this campaign has been built upon a flagrant and crude provocation"