Trump blocks Qualcomm takeover by Broadcom
Comments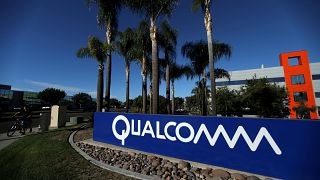 US President Donald Trump has blocked a planned takeover of chipmaker Qualcomm by its Singapore-based rival Broadcom.
His order cited "credible evidence" that the proposed $140bn (£100bn) takeover "threatens to impair the national security of the US".
The deal would have created the world's third-largest maker of microchips, behind Intel and Samsung.
The sector is in a race to develop chips for the latest 5G wireless technology and Qualcomm is considered to be a leader in this field.