Australia floods declared a catastrophe
Comments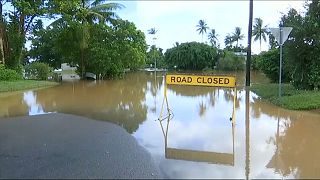 Torrential rain, floods and storms in north Queensland have been declared a catastrophe by the Insurance Council of Australia.
On Friday, the Government declared a disaster situation after towns were cut off, residents evacuated from their homes and more than 200 dwellings were flooded.
Major roads have been cut off and schools closed in the towns of Ingham and Innisfail in northern Queensland. Emergency services have been inundated with scores of requests for help.
Forecasters say conditions are easing.