Iranian women 'refuse to stay home' on International Women's Day
Comments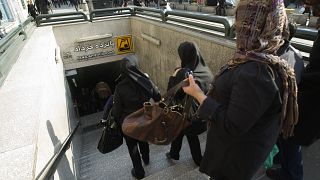 Iranian women's rights activists announced on social media they would not "stay at home" on International Women's Day and that they would stage a peaceful protest.
Their goal, they said, was to advocate women's rights and to fight against gender discrimination.
"On this one day, we the women of this country should be able to make these cities our own, stay in the streets, and return to our homes at end of the day without having our bones crushed," activists said in a Telegram message for the event on March 8.
My Stealthy Freedom, a group started by Masih Alinejad, an Iranian living in exile in New York, posted a video of women taking off their veils and walking around the streets of different cities.