Populism surges and political gridlock: What we learned from the Italian election
Comments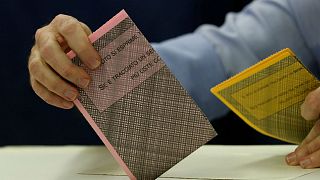 Italians have voted in a general election focused largely on issues of immigration, unemployment and the economy.
Here are five key takeaways from the vote:
1. No outright winners
If early projections are confirmed, none of the parties or coalitions received enough votes for a majority.
2. Anti-establishment gains
Both the populist 5-Star Movement and the Eurosceptic Northern League look poised for sweeping gains in a blow to the so-called establishment of pro-EU, pro-Euro parties.
The 5-Star Movement is now the largest single party, according to polls, while the Northern League is the biggest party within the centre-right coalition.
3. Centre-right biggest bloc
The centre-right coalition, which includes former prime minister Silvio Berlusconi's Forza Italia (Go Italy!), is projected to take the biggest share of votes, but will still not have enough for a majority.
4. Losses for centre-left coalition
Projections suggest a major blow for the ruling centre-left coalition, which appears to have been hurt by anger over issues including poverty and migration.
5. Low voter turnout
The Ministry of Interior has estimated an overall turnout of 73.94%. This is low by Italian standards — sinking lower than the 2013 election, which had a turnout of 75%.
6. What next?
The projected results suggest there will be a period of tense negotiations before a government can be formed.
Parliament will meet for the first time on March 23 and formal talks on forming a government are not likely to start until early April.
You can look back at how the elections happened on the live blog below: