Melon listeria kills three, 12 others ill in Australia
Comments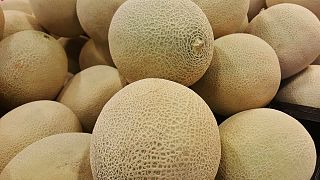 A national outbreak of listeria linked to contaminated rockmelons has left three dead in Australia.
Two of the dead were in New South Wales, where the outbreak is thought to have originated, the third was in Victoria.
As many as 15 elderly people have been infected.
Australian health authorities said they expected more cases to be reported as symptoms can take up to six weeks to appear after eating contaminated produce.
New South Wales' food authority said on its website that the listeria outbreak came from a rockmelon grower — also known as cantaloupes — in the eastern state.
"We can confirm that 13 of the 15 cases consumed rockmelon before the onset of their illness," said Dr Vicky Sheppeard, director of communicable diseases for NSW Health, in a statement.
"People vulnerable to listeriosis should discard any rockmelon purchased before 1 March."
NSW Health posted an alert about the outbreak on Twitter and said the pregnant and elderly were most vulnerable.
Listeria bacteria does not lead to illness in most healthy people, but those with a weaker immunity can get flu-like symptoms with nausea, diarrhoea, infection of the blood stream and brain.
Health authorities said that all contaminated rockmelons had been removed from supermarket shelves, according to Reuters news agency.
NSW Health said higher risk foods included pre-cut melons, cold salads, raw seafood and smoked salmon, unpasteurised milk products, sprouted seeds and raw mushrooms.
It advised anyone experiencing symptoms to see a doctor.
South Africa saw a deadly outbreak of the bacteria that started in January last year and killed more than 170 people, according to the National Institute of Communicable Diseases.