Trump announces heavy tariffs on steel and aluminium imports
Comments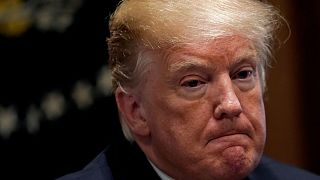 US President Donald Trump announced sweeping tariffs on imported steel and aluminium to protect U.S. producers and jobs on Thursday.
The move risks retaliation from major trade partners like China, Europe as well as neighbours Canada.
"Without steel and aluminium, your country's not the same," he said, adding that without the means to produce the two elements "you almost don't have much of a country".
The Duties, which Trump said are to be formally announced next week, will be 25% on steel imports and 10% on aluminium.
Wall Street and Asian markets dropped after the US president's comments and the EU reacted by saying it would defend its interests.
While Trump said the duties would be put in place to protect US jobs, many economists said the impact of price hikes for users of the metals, including the auto and oil industries, would destroy more jobs than curbs on imports would create.
Trump has previously pledged to punish what he sees as unfair trade practices in the steel industry, particularly by China, while restoring the US industry.