Trump hires re-election campaign chief
Comments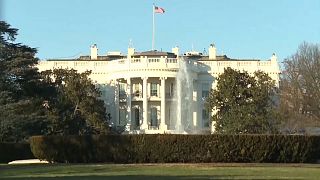 US President Donald Trump has named political strategist Brad Parscale as manager of his 2020 re-election campaign.
Known as a social media whizz, the 42-year-old was the digital director of Trump's 2016 campaign.
It's thought to be the earliest any incumbent US president has officialised his re-election campaign – although Trump had signalled his intentions the day he took office,
A recent poll by SSRS put Trump's approval ratings at a low of 35 percent, down five points from a month ago.
In a statement, the Trump campaign said it planned to use Parscale's talent to help Republicans in the 2018 congressional elections in November as they try to hold on to control of the U.S. Congress.
The campaign statement included supportive statements from Trump's son, Eric Trump, and son-in-law and senior adviser, Jared Kushner.
"Brad is an amazing talent and was pivotal to our success in 2016. He has our family's complete trust and is the perfect person to be at the helm of the campaign," said Eric Trump.