Stowaways fall from New-York bound flight
Comments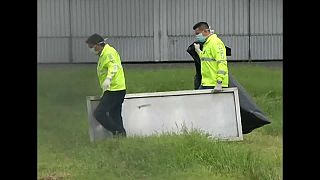 Two men who were believed to have been stowaways on a US-bound flight have died after falling from the aircraft.
The pair were on a flight bound for New York from Guayaquil in Ecuador.
Police have not revealed the nationality or identities of the two individuals, but said they likely fainted or were ejected after takeoff. Media reports say the two were Peruvian.
Authorities in Ecuador said they have not ruled out the possibility that others had managed to remain smuggled on board