Manafort and Gates face new charges
Comments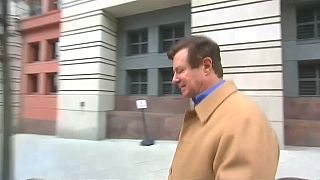 The special counsel in the Russia probe filed new criminal charges against President Donald Trump's former campaign aides Paul Manafort and Rick Gates, stepping up pressure in a legal battle that started last year.
The 32-count indictment filed by Robert Mueller includes charges of bank fraud and lying on tax returns. It alleges that Manafort, with Gates' assistance, laundered more than $30 million and duped banks into lending money.
It says the pair used funds from secret offshore accounts to enjoy a life of luxury.
Manafort and Gates already face criminal charges by Mueller's office in federal court in Washington, D.C., that include conspiracy to launder money, conspiracy to defraud the United States and failure to register as foreign agents for political work they did for a pro-Russian Ukrainian political party.
The pair were among the first to be charged as part of Mueller's ongoing investigation into whether the Trump presidential campaign colluded with Russia to influence the 2016 election.