Airbnb branches out into luxury market
Comments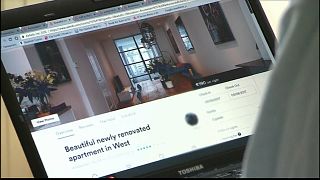 Once all about seeking a cheap place to stay in a stranger's apartment, Airbnb is now rolling out new services to attract travellers looking for luxury accommodation and traditional hotels.
The expansion, announced by Chief Executive Brian Chesky on Thursday, comes as the firm's core business has hit roadblocks around the world.
Regulators in key cities such as Berlin, London, New York and even its hometown of San Francisco have cracked down on short-term rentals, blaming Airbnb for exacerbating already tight housing markets.
Airbnb, which does not release its financial data, said last year it had achieved its first full year of profitability. The company continues to increase its number of listings and visitors, but growth has slowed.
with Reuters