Popular backlash forces government rethink as Austrians mobilise against smoking
Comments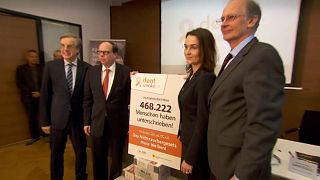 Austria's junior partners in the coalition government, in power since late last year, claimed "freedom of choice" was paramount when they demanded the scrapping of a smoking ban due to come into force in May.
The backlash against the far-right Freedom party has seen nearly half a million signatures collected in a few days to keep the ban.
The petition forces a parliamentary debate, and was pushed by an outraged Austrian medial Association.
The battle to regulate smoking in public began 13 years ago, and Austria remains one of the last EU nations to allow people to light up in bars and restaurants.