Tambor says no transparency in his sacking by Amazon from hit TV show "Transparent"
Comments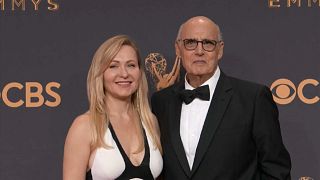 Award-winning American star Jeffrey Tambor said back in November when he became one of the first big names to be accused of sexual harrassment as the #MeToo moment grew, that it would be hard for him to return to his hit TV show "Transparent"
Now Amazon, the makers of the groundbreaking transgender drama, have sacked the 73-year-old from the upcoming fifth season.
Two co-stars on "Transparent" made the claims against Tambor, who in a statement said he was "profoundly disappointed in Amazon's handling of these false accusations against me."
Tambor's role in "Transparent" earned him huge late-career celebrity and a host of awards after years as a character actor in small to middling roles.
He added the discussions were never discussed with him directly and that he regretted if any of his actions were misinterpreted. He also called the investigation "deeply flawed and biased toward the toxic politicized atmosphere that afflicted our set."