Mitt Romney to run for US Senate
Comments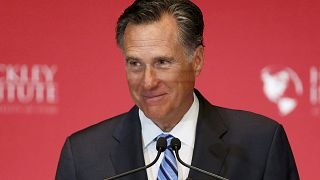 Mitt Romney wants to bring Utah's values to Washington. The former Republican presidential nominee has launched a bid for the state's US Senate seat.
But his campaign is not a traditional one. In a video released on social media, he made a dig at US President and fellow Republican Donald Trump. Already a known critic of the leader he denounced Washington's so-called 'message of exclusion' to immigrants, saying of his adopted home state: 'Utah welcomes legal immigrants from around the world."
Trump recently urged outgoing Senator Orrin Hatch, who is considered a Trump loyalist, to run for another six-year term.