Florida shooting suspect charged with murder
Comments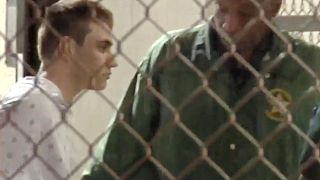 Nikolas Cruz is police custody just a few kilometres from the scene of one of the deadliest school shootings in US history.
The 19-year-old Florida student has been charged with 17 counts of premeditated murder following the attack on Marjory Stoneman Douglas High School. Authorities accuse him of opening fire on students and teachers as they flocked out in response to a fire alarm Cruz is believed to have set off.
Cruz, who reportedly suffers from depression, was formerly a pupil at the school, but was expelled for undisclosed reasons.
Broward County Sheriff, Scott Israel, vowed to get justice for those affected by the spree.
"We'll do everything we can - the FBI, ourselves - to make sure that this person is convicted. [...] And I'm going to be very animated about what I think this country can do to possibly prevent these tragedies in the future."
Panic
Panicked students were left trapped inside until heavily armed police officers could free them. Others attempted to flee. 
It has shocked the local community in Parkland. The municipality, which lies around an hour north of Miami, was recently named one of the safest cities in the country. 
The first victim to be publically named was assistant football coach and school caretaker Aaron Feis who is said to have died while shielding a student from the shooter.
Sheriff Israel says the suspect's social media posts paint a "very disturbing" picture. However, the family Cruz lived with said they didn't believe he could be violent.