Oxfam crisis deepens as Haitian president slams charity over sex scandal
Comments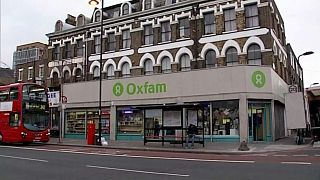 Haiti's president has condemned the behaviour of Oxfam staff accused of sexual misconduct in his country, calling it an "extremely serious violation of human dignity."
On Twitter, President Jovenel Moïse said, "there is nothing more undignified and dishonest than a sexual predator who uses his position as part of the humanitarian response to a natural disaster to exploit needy people in their moments of great vulnerability."
Oxfam has been warned that it could lose over 32 million euros of European funding over the scandal.
The British charity has been accused of failing to respond adequately to past allegations that some of its aid workers paid for sex in the aftermath of the 2010 earthquake in Haiti.
The charity's deputy chief executive, Penny Lawrence, who joined Oxfam in 2006 as international programmes director resigned yesterday.
The European Commission has given its reaction.
"We take a zero tolerance approach to any allegations of misconduct by organisations that receive our funding. We expect Oxfam to fully clarify the allegations with maximum transparency as a matter of urgency," said the NGOs' spokesperson at the European Commission, Maja Kocijancic.
Some Oxfam staff allegedly exploited vulnerable girls and used prostitutes while serving in Haiti. Its government has called for the workers at the centre of the scandal to be identified and prosecuted.
Haiti's UK ambassador says legal action is being considered.