Notorious drug cartel leader arrested in Mexico City
Comments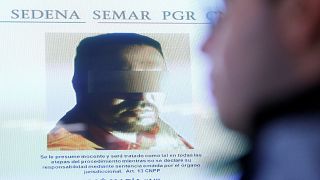 -
A leader of the notorious Zetas drug cartel has been caught in Mexico City, according to authorities.
José María Guízar Valencia, known by his Zetas code name, 'Z 43' is wanted in the US, which had offered a $5 million reward for his arrest.
At a press conference on Friday, the head of the National Security Commission said the suspect was caught without force in Mexico City's trendy Roma neighborhood.
The US state department says Guízar was responsible for "importing thousands of kilograms of cocaine and methamphetamine to the US on a yearly basis."