UK: Finsbury Park mosque attacker to be sentenced
Comments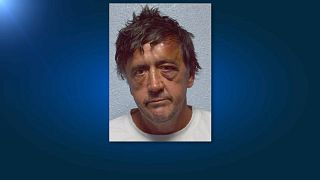 A man who drove a van into worshippers outside a mosque in north London, killing one of them, will be sentenced on Friday.
Darren Osborne from Cardiff was convicted on Thursday of murder and attempted murder in what police and prosecutors say was an act of terrorism in June 2017.
Osborne, 48, who had not previously expressed far-right views, developed a hatred of Muslims after watching a TV drama about child sex abuse involving British Pakistani men.
The BBC programme 'Three Girls' was about events in Rochdale, northern England, where white girls were abused by peadophile gangs.
Osborne then researched extreme right-wing figures and groups, which sent him into a spiral of wanting to carry out an attack, police said.
"What this case demonstrates is that individuals can become radicalised really, really quickly," said Commander Dean Haydon, the head of London's Counter Terrorism Command.
Osborne was also angered by three recent deadly Islamist incidents in Britain, and his attack occurred just weeks after three men drove a van into pedestrians on London Bridge before stabbing people in nearby bars and restaurants, killing eight.
Mohammed Mahmoud, the Imam of the mosque in Finsbury Park, welcomed the guilty verdicts.
"I definitely feel that justice has been done," he said.
"He stood trial, he answered for his crime and he'll be punished accordingly for his crime and receive an appropriate sentence. And that's the best that could have been hoped for."
Mahmoud intervened to ensure Osborne was unharmed when those at the scene apprehended him following the attack, at the end of late-night Ramadan prayers.
Osborne's rampage behind the wheel killed a 51-year-old man, Makram Ali, who had collapsed on the roadside just before the van ploughed into the crowd. Twelve other people were injured, two seriously.
In his defence, Osborne claimed he had planned the attack with two others, someone called "Dave" and a man called Terry Jones. He said Dave had been driving the van.
"We are satisfied (they) do not exist," Haydon said, pointing to confessions from Osborne at the scene and a swathe of CCTV evidence.
Jobless Osborne, who has been appearing before Woolwich Crown Court, had a history of violence, depression, drug and alcohol abuse and had served a two-year prison sentence for assault.
Haydon described him as "a devious, vile and hate-filled individual".
He will be sentenced at the court on Friday.
with Reuters