Five dead in French mid-air helicopter crash
Comments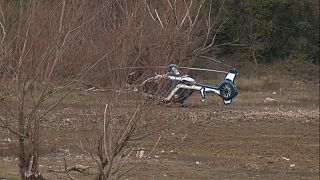 Five people have died after two army aircraft collided mid-air in one of the worst ever helicopter crashes in France.
Rescuers have recovered four bodies while a fifth is still missing after the accident around Lake Carces, near Cabasse some 50km north of the popular tourist resort of Saint Tropez .
Both aircraft were from the Army's School of Light Aviation (EALAT) in the nearby town of Cannet des Maures which trains pilots for the army and other military services from France, Germany and Spain.
The five vicitms are said to be instructors and trainees from the school.
Emergency services have cordoned off a broad zone around the crash site and set up a crisis centre to coordinate the search and rescue effort.
No-one on the ground is reported to have been hurt.