Russian athlete welcomes the overturning of her doping ban
Comments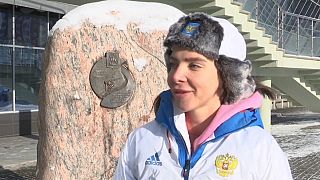 One of the 28 Russian athletes who has had their doping ban overturned by the Court of Arbitration for Sport desribed how the ban had affected them.
''Suddenly there were a lot of enemies, even in our own country, who were writing on social media 'you had it coming, you shouldn't have doped' - there are plenty of fools everywhere," Elena Nikitina said.
But we managed to deal with it. It happened at the start of my season, during the very first competitions, and all season we were soldiering on in this mood. We have won and our anthem was played, we were in the mood for battle."