French president blasts attack on 8-year-old boy
Comments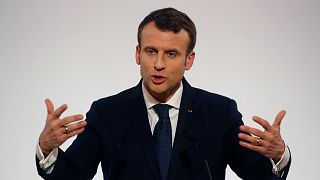 A violent anti-Semitic attack on an 8-year-old Jewish boy in a Paris suburb has sparked a scathing response from French president Emmanuel Macron.
The boy was walking to an after-school tutoring session on Tuesday when he was set upon by two teenagers, pushed to the ground and beaten, prosecutors say.
He was wearing a Jewish skullcap called a 'Kippah'.
"An 8-year-old boy was attacked today in Sarcelles. Because he was wearing a kippah," Macron tweeted late on Tuesday.
"Every time that a citizen is attacked because of their age, their appearance or their religion, it is an attack on the whole country," he added.
"And it's the whole country that must rise up today alongside French Jews to fight with them against these disgusting attacks."
Often dubbed "Little Jerusalem", Sarcelles has a large Jewish population that has been the target of numerous anti-Semitic attacks in recent years.
Earlier this month, a 15-year-old girl wearing the uniform of her Jewish school had her face slashed by an unidentified assailant in Sarcelles.
In 2014, Jewish-owned businesses and synagogues in the commune were looted during an anti-Israel protest that turned violent.
And beyond the boundaries of the Paris suburb, 7,600 Jews in France emigrated to Israel in 2015 following the deadly jihadist shooting on a Paris kosher supermarket, two days after attackers shot dead 12 workers at satirical magazine Charlie Hebdo.