British army chief calls for investment in defence
Comments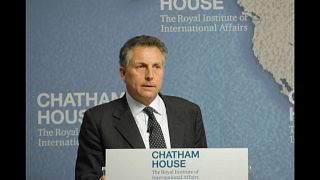 Britain's army chief has warned that spending cuts are putting the UKs defences to withstand an attack at risk.
General Sir Nick Carter said that the nation's ability to respond to threats, notably from Russia, is being eroded by a lack of investment.
The speech stressed that President Putin's Russia has built up an aggressive military machine that the UK would struggle to match. Carter said the Kremlin's cyber warfare capabilities and those of other potentially hostile states are a particular cause of concern.
Monday's address in London was officially sanctioned by the Secretary of Defence Gavin Williamson and comes amid widespread speculation of possible defence cuts to the UK's armed forces.