A natural remedy for the Danube's destructive floods
Comments
By Raluca Besliu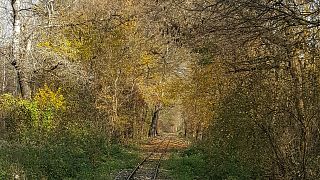 -
Over the past few decades, the Danube basin has been swept by increasingly devastating floods, causing widespread damage and even casualties in the countries crossed by the river.
Floods are natural occurrences. However, they can turn destructive when rivers are disconnected from their natural floodplains or constricted to man-made channels as well as when communities are built in areas prone to flooding. While floods cannot be entirely prevented, their frequency and damage could be reduced through different measures. One of the most environmentally friendly ways to achieve this is through restoring remaining floodplains on the Danube.
Floodplains are almost flat land surfaces in the proximity of a river or stream, which fill up with water during floods. Their fertile soils make them productive for agriculture, while their forests and marshes are some of the richest habitats for plants and animals.
According to Ulrich Schwarz, a leader of Fluvius, an international consultancy focused mainly on the Danube's floodplain ecology and river basin management, around 78 percent of the river's floodplains have been destroyed.
Irene Lucius, the Head of Policy at the World Wildlife Fund (WWF) Danube-Carpathian Programme, has stressed that floodplain destruction has numerous devastating consequences. Not only does it increase flood risk, but it also negatively impacts fisheries, bird and wildlife habitats as well as its human uses, particularly by disrupting agriculture, given that floodplains are fertile areas with nutrient-rich silt and sediment.
Therefore, she emphasized, floodplain restoration has become an increasing focus for the WWF, which has been piloting projects in various countries.
Open the flow
She presented the restoration of Liberty Island in Hungary as a success story, due to its innovative and time-efficient approach as well as the fact that many of its results were appreciated by local residents.
Her colleague, Tamas Gruber, the Freshwater Programme Officer at WWF Hungary, provided more details on this initiative. Located in South Hungary, Liberty Island was bought by WWF Hungary on behalf of the Danube-Drava National Park Directorate.
The five-year restoration project removed the rockfill dam that had artificially blocked the island's side branch more than 30 years ago to improve navigation, by sustaining more water in the main riverbed. This had transformed the island into a mud pond with a stagnant surface with water flowing only several days every year, during the highest floods.
Opening the rockfill dam has ensured a continuous connection with the main branch of the Danube River at least two metres deep.
The WWF also planted the native forest typical of floodplain areas, while eliminating non-native tree plantations and invasive plants. According to Gruber, the project had several positive impacts: 'it restored the water supply chain for the citizens of Pecs and Mohacs, while helping new habitats form and allowing locals to enjoy more eco-friendly tourism opportunities and recreation in the region.'
Recreating the wetlands
Another successful WWF project was the reconstruction of a wetland in Mahmudia commune, which comprises multiple small fishing villages in Romania's Danube Delta. Wetlands are part of floodplains and contribute to slowing and filtering water, while providing habitats for a diverse wildlife. It was the first ecological reconstruction project implemented by a local community in partnership with the WWF in the Danube Delta.
The project lasted four years. During the 1980s, the area was drained for agricultural purposes by the country's then communist leadership. This led to a loss of a part of the Danube Delta.
The Mahmudia reconstruction project restored the natural hydrological system, which reconnected around 900-hectares of agricultural lands with regional inland lakes and wetlands. The initiative also helped maintain biodiversity by recovering 18 habitat types, which ensured good conditions for plants, birds and fish, while considering locals' socio-economic needs.
Another key project result has been increasing the local community's welfare, while further enabling their traditional economic activities, especially tourism. It also offered an example for other local communities in floodplain areas to follow the same model and develop environmentally friendly initiatives.
Short-term incentives
Despite the benefits of floodplain restoration projects, Lucius cautioned that there are some impediments and challenges that need to be addressed, if more similar initiatives are to be conducted.
"Diverse and different land ownership renders it difficult to agree on land use, while land grabbing by foreign investors in floodplain areas often creates problems in finding the landlords and negotiating with them. Finally, agricultural subsidies in floodplains prevents the locals from grasping the benefits of restored floodplains, but makes them focus instead on short-term gains."
While floodplains constitute a vital natural solution to preventing and managing floods, Schwarz emphasized that they still need to be coupled with traditional man-made mechanisms, such as dikes and flood barriers, as well as non-physical measures, including campaigns to raise awareness of flood risks.