Kosovan Serb leader shot dead in Mitrovica
Comments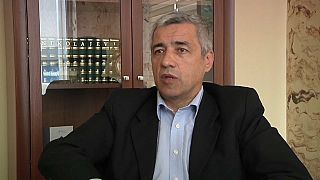 Kosovan Serb leader, Oliver Ivanovic, who was awaiting trial over the killings of ethnic Albanians during the 1998-99 war, has been shot dead outside his party office in the northern town of Mitrovica.
Kosovo police said they had found a burned car in the north of the town after the shooting and suspect it could be linked to Ivanovic's death.
In 2016, Ivanovic was found guilty of war crimes linked to the killings of the four ethnic Albanians during the war and was jailed for nine years. But after a retrial was ordered he was released last year.
Known as a moderate among Kosovo Serb politicians, Ivanovic was one of the chief mediators for NATO, United Nations and European Union officials based in Kosovo after the war.
In a protest against the killing, Serbia said it would quit the ongoing round of a European Union-sponsored dialogue between Belgrade and Pristina on the normalisation of relations that was due to take place in Brussels.