WikiLeaks whistleblower Chelsea Manning sets sights on US Senate
Comments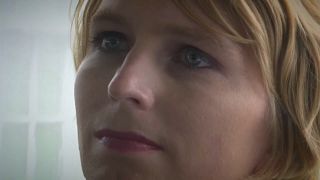 Chelsea Manning, the former US Army intelligence analyst-turned-whistleblower is to seek the Democratic nomination for the Senate seat in Maryland.
Responsible for the biggest breach of classified data in US history, she was convicted by court martial of 20 offences including espionage after sharing over 700,000 confidential files with WikiLeaks. Manning was sentenced to 35 years in prison in 2013, but granted clemency by former President Barack Obama, who said her jail term was "disproportionate".
Current leader Donald Trump, however, has labelled her an "ungrateful traitor", arguing that she "should never have been released from prison."
Born Bradley Manning, Chelsea came out as transgendered shortly after being sentenced.
Maryland is a heavily-Democratic state, represented in the Senate by Ben Cardin since 2006. Also the senior Democrat on the Senate Foreign Relations Committee, Cardin is expected to run for re-election.