Donald Trump cancels February visit to London
Comments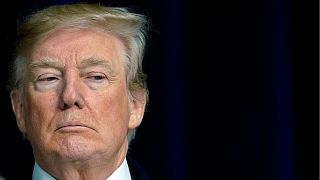 Copyright

Trump cancels trip to London
Trump tweeted that he would not be attending the inauguration of the new multimillion-pound embassy labelling it a "bad deal" made by the Obama administration.
"I am not a big fan of the Obama Administration having sold perhaps the best located and finest embassy in London for 'peanuts,' only to build a new one in an off location for 1.2 billion dollars," he said.
The cancellation came amid fears of protests during Trump's visit.
Activists pledged to stage mass protests during the trip and some MPs vowed not to allow the president to address parliament.
Prime Minister of the United Kingdom Theresa May extended the invitation when she became the first world leader to visit Trump in the White House at the start of his term.
An official date was yet to be fixed.
Secretary of State Rex Tillerson is likely to replace Trump for the ceremony.