Violent protests continue for a fourth night in Tunisia
Comments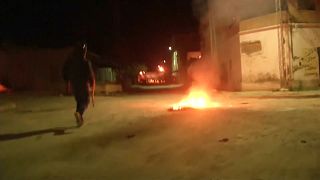 There's been another night of violence in Tunisia as demonstrators defied a security clampdown threat.
One person has been killed and scores arrested since the unrest began at the weekend.
Anger over rising prices and government imposed tax hikes have fueled the protests.
Many in the country are also disappointed at the lack of progress since the country emerged as the only democratic success after the 2011 Arab Spring.
A series of governments have failed to deal with growing economic problems,