Romanian government split over police paedophilia scandal
Comments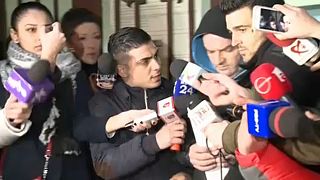 The arrest of Eugen Stan, a Romanian policeman of nearly 30 years on suspicion of paedophilia has created an uproar in the country.
Video evidence emerged of Stan's assault on two children, a nine-year-old boy and five-year-old girl in an elevator which led to his arrest.
Since then evidence points to other sex crimes on children stretching back years.
Politically there has been fallout, with Prime Minister Mihai Tudose opposing measures taken by Interior Minister Carmen Dan.
"I am strongly dissatisfied with the explanations I have received so far and I am living under the impression that we are facing the same superficial approach and lack of public assumption from the heads of Romanian Police. We consider that at this moment, the Romanian Police has to reconquer citizens` confidence," said Dan.
The scandal is creating infighting in the centre-left government, with Dan wanting the police chief sacked, while Tudose praised the police for taking "only two days" to find the accused. Dan counters that the police need reforming, and are dragging their feet.