Caracas stores mobbed as Maduro forces price cuts
Comments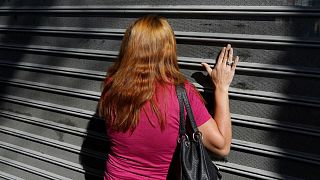 -
Crowds queued outside supermarkets in Caracas on Saturday (Jan. 6) after the Venezuelan government demanded drastic discounts.
Authorities ordered more than 200 stores to cut prices to last month's levels, in a country where inflation is so high that many prices change daily and malnutrition is spreading.
"We're hungry! We want food," screamed hundreds of people outside one supermarket in a high-end district of Caracas. The crowd included pensioners and mothers with their babies.
Critics say Maduro is playing with fire in the oil-rich nation, where millions are unable to eat three proper meals a day, saying his policy of price controls will dissuade supermarkets from stocking their shelves and could trigger looting.
Maduro counters he is a victim of a US-led "economic war" in which businesses hoard food and stoke prices to destabilize his government.
Caracas resident Maria Claros said: "We understand that supermarkets have the right to increase prices but not in such an exorbitant manner. Three hundred percent! I think there should be a bit more control, so we could actually buy things."
One major supermarket didn't open for hours. When it finally did, only crackers and washing liquid were discounted, leaving people even more frustrated.
Maduro has raised the minimum wage, but at the black market exchange rate, it's only worth around $2 a month. The Venezuelan currency has weakened around 98 percent against the US dollar in the last year.