Top director Paul Haggis denies sexual misconduct claims
Comments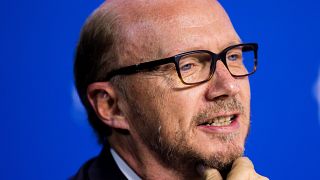 As more women accuse him of sexual misconduct, Oscar-winning director Paul Haggis on Friday denied all the allegations against him, including two of rape.
Three women are said to have come forward in the wake of a legal battle between the filmmaker and his original accuser who claims he raped her in 2013.
Haggis has accused that woman of extortion, saying she was demanding $9 million to avoid her claims becoming public.
The Canadian, 64, won Screenplay and Best Picture Oscars in 2006 for "Crash".
His other work includes the films "Million Dollar Baby" and "Quantum of Solace".
Haggis is also known for publicly breaking away from the Church of Scientology in 2009 after 35 years as a member.
with Reuters