North Korea expected to participate in Winter Olympic Games
Comments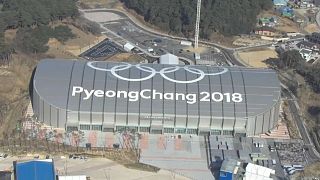 The North Korean representative at the International Olympic Committee has said his country "Will probably participate" in next month's Winter Olympic Games in Pyeongchang.
His comments come a day after Pyongyang agreed to take part in official talks with Seoul.
Committee member Chang Un is thought to be heading to Switzerland to discuss the country's participation with other IOC members.
Chang told reporters at Beijing's International Airport that a figure skating pair from North Korea are likely to take part in the games.
North Korean leader, Kim Jong-un, said in his New Year's Day address that he would consider sending a delegation to the Pyeongchang Winter Games.
North Korea's participation in major sporting events in the South have been dependent on the political climate at the time. They sent a full team to the Asian Games in Incheon in 2014 and came 7th in the medal tables.