Trump book: The brow-raising anecdotes from within the White House
Comments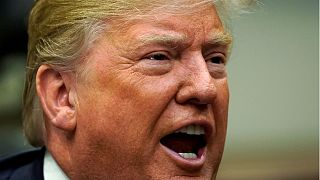 Donald Trump
Wolff alleges Trump did not enjoy his inauguration and "was angry that A-level stars had snubbed the event".
Trump said the claim was "ridiculous" and Bannon had "lost his mind". He also sent a letter to author Michael Wolff and his publisher demanding that they "immediately cease and desist from any further publication, release or dissemination of the book," according to the Financial Times.
Ivanka Trump
Wolff says Trump's daughter mocked her father's "comb-over" to others. She also allegedly struck a "deal" with her husband so that she would be the one in the marriage to run for US president in the future.
Steve Bannon
Wolff writes that Bannon said the Trump Tower meeting between the president's son and a group of Russians during the 2016 election campaign was "treasonous" and "unpatriotic".
Bannon also reportedly described the scene after the election as a "befuddled Trump morphing into a disbelieving Trump and then into a horrified Trump".
Rupert Murdoch
The media mogul, according to Wolff, called Trump a "f****** idiot," after a phone conversation.
Mike Flynn
The former US National Security Adviser thought accepting $45,000 for a speech from the Russians "would only be a problem if we won".
Tony Blair
The former UK prime minister allegedly angled to be Trump's Middle East envoy, according to Wolff. Blair dismissed the claim as "fabrication".
Jared Kushner
When asked "What are the three priorities of this White House?" the president's senior adviser replied, "Yes, we should probably have that conversation," writes Wolff.