The future is female as 2017's top 3 movies in America all actress-led
Comments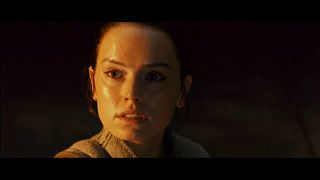 Female actors may in 2017 have done more than anyone to ensure at least the film industry starts to take womens' earning power seriously, as for the first time in 60 years the top three grossing movies in America were all female-led.
In 1958 Liz Taylor, Rosalind Russell and Mitzi Gaynor carried Cat on a hot tin roof, Auntie Mame and South Pacific to box office glory. In 2017 it was Emma Watson in "Beauty and the Beast", Gal Gadot in "Wonder Woman", and Daisy Ridley and the late Carrie Fisher in "The Last Jedi".
For most of the year Emma Watson was the Queeen of Hollywood as "Beauty and the beast" was the biggest earner until 2017's final weekend, and "Wonder Woman" became the most successful action movie made by a woman, director Patty Jenkins. The film's portrayal of a different kind of kick-ass heroine also won plaudits.
Finally the year was capped by "The Last Jedi" taking the box-office title confirming Daisy Ridley as a star, and featuring important roles for the late Carrie Fisher and Laura Dern. Combined the three movies made a billion and a half dollars in the US alone.