Senegalese dance institution under threat
Comments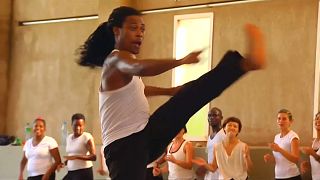 Senegal's Ecole des Sables is a school with a difference, almost unique in Africa. Founded by the continent's acknowledged queen of contemporary African dance, Germaine Acogny, for nearly two decades it has pursued an open doors fusion policy, getting the best out of varied dance tradtions from all over the world, and displaying them to African eyes.
One of the oldest African dance schools, it is now facing a funding crisis.
"It's a dream for any young dancer. This is a school where you can learn a lot," said a young dancer from Burkina Fasso.
"This school is very important, really very important for African culture in general, and dance in particular. When I heard it might be closing, I was shocked," said another dancer, from Togo.
The last 19 years have seen funds come from America, France, Germany and the Netherlands, but it is high time such a jewel got local recognition says the director.
"We need an operational budget, so we can continue our work. But that's where the problem lies, because although foreign institutions have helped us, African ones haven't. They need to realise the treasure they have, and support it," says the son of the founder, Patrick Acogny.
The world has come to the Ecole des Sables to dance, and it has helped professionalise a generation of African dancers, allowing them to forge careers at home and abroad. It seems unthinkable that such a success story could be allowed to wither and die.