Israel tightens grip on Jerusalem
Comments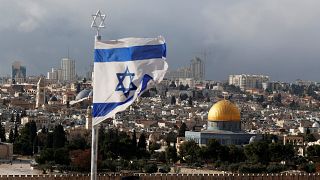 -
Copyright

REUTERS/Ammar Awad
Israel on Tuesday (January 2) set a higher threshold for any future vote on ceding parts of Jerusalem to Palestinians, who want the eastern part of the city as the capital of a future independent state.
Any proposal to hand over a part of the city to a foreign party will now require a two thirds majority in the 120-seat Knesset, rather than a simple majority.
The change comes just two days after Prime Minister Benjamin Netanyahu's ruling Likud party called on lawmakers to effectively annex Israeli settlements in the occupied West Bank, further dampening hopes of a two-state solution to the conflict.
The status of Jerusalem, which is holy to Muslims, Jews and Christians, is one of the most sensitive issues in the decades-old conflict.
Israel captured East Jerusalem in the 1967 Middle East war and annexed it in a move not recognised internationally. It regards the entire city as its indivisible capital, while the Palestinians want its eastern part as the capital of a future state that would also include the West Bank and the Gaza Strip.
Tuesday's amendment had long been in the legislative pipeline, but it was approved amid heightened tensions, less than a month after US President Donald Trump formally recognised Jerusalem as the capital of Israel.
Trump's Dec. 6 declaration sparked protests across the region and angered Middle East leaders and Western allies alike. The Palestinians have said Washington can no longer play the role of peace broker.
US negotiations between Israel and the Palestinians have been frozen since 2014, but if ever resumed, the need for a special Israeli parliamentary majority to approve handing over parts of Jerusalem could complicate efforts to reach a peace deal.