Damian Green resigns from UK government
Comments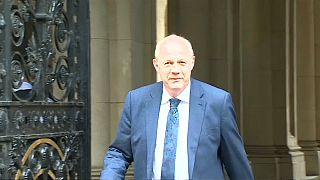 The First Secretary of State Damian Green has resigned from the UK government.
It will be a blow to Theresa May, as he was a key ally in her cabinet. But the cards have been stacked against him since a woman said he made inappropriate sexual advances toward her, and then it was revealed that thousands of pornographic images were found on his parliamentary computers in 2008.
It looked like Green could cling on in May's rapidly crumbling cabinet, but Downing Street released a statement saying the Prime Minister had written a letter to Green asking him to resign after an internal investigation found that he had made misleading comments about the pornography found on his computers.