Brussels loses and England gains Euro 2020
Comments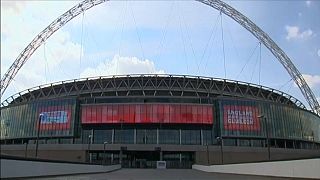 Brussels has lost it's Euro 2020 football matches after their 'Eurostadium' ran into delays. UEFA said that the uncertainty around the project presented too high a risk. The four games were instead awarded to England's national stadium, Wembley.
The tournament is being played in 12 cities across Europe, instead of one or two host nations, as a one-off to celebrate the tournament's 60th anniversary.
Cardiff and Stockholm had also been replacement options. The Welsh football association was "extremely disappointed", saying it may have been their only chance ever to host a Euro or World Cup final.