UK troops to face ICC investigation into war crimes claims in Iraq
Comments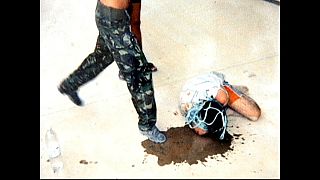 Did British troops commit war crimes in Iraq between 2003 and 2008? A 74-page report from the International Criminal Court in The Hague now says there is what it calls a "reasonable basis" to believe UK troops did commit war crimes against detainees, although it has cleared UK forces of any battlefield allegations.
The declaration means the court can go ahead with an investigation into claims that British troops abused and unlawfully killed prisoners after the US-led invasion.
The court originally held a preliminary investigation in 2006, ruling evidence of war crimes existed, but with fewer than 20 allegations it decided to proceed no further. The case was reopened in 2014 after fresh evidence came to light.
Britain had previously expressed confidence that the court would not move forward to an investigation, as the UK has the capacity to investigate the allegations itself.