UK security service might have "prevented" Manchester suicide attack
Comments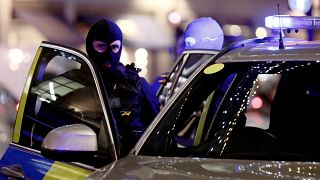 A UK government report claims the Manchester Arena suicide bombing could've been prevented if the security services responded differently ahead of the attack.
It says MI5 should have opened an investigation into the bomber Salman Abedi after having received information months before Britain's deadliest militant attack in more than a decade.
The author of the inquiry is David Anderson, the former independent reviewer of terrorism legislation. "There is a lot of criminality and intelligence comes in and it is not always obvious to what it relates to," said Anderson. "We can now see, with hindsight, that that intelligence was highly relevant to the attack, that this man was planning at the Manchester Arena. At the time that was not appreciated, understandably, but we can see it was a mistake."
"It is not the purpose of the internal reviews, or of this report, to cast or apportion blame. But though investigative actions were for the most part sound, many learning points have emerged," the report said.
Overall, the report says Britain's security services had performed well amid a growing threat from Islamist militants.
The finding follows a review of the roles of MI5 in four attacks in London and Manchester between March and June this year that left 36 innocent people dead.
Three of the six attackers were known to the security services, but only person was under active investigation, the report said.
Britain has thwarted nine plots in the last 12 months, Prime Minister Theresa May's spokesman said on Tuesday.