North Korea fires new ballistic missile, South Korea's military says
Comments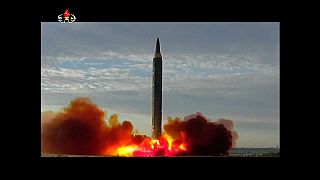 North Korea has likely fired a ballistic missile, according to US government sources.
The Pentagon said it had detected a "probable" missile launch and that it was in the process of assessing it.
South Korea's military made the same claim.
North Korea has test fired several other missiles this year as tensions increase over the country's nuclear programme.
It has seen a war of words between US president Donald Trump and Kim Jong-un, with the former calling the latter 'rocket man'.